Obsessive Compulsive Cosmetics has been pretty popular for a couple of years now, but every time I wear one of my Lip Tars I always get asked "what colour is that?" or "where did you get that?" or the big one "How does your lipstick stay on all day?!"
Here's the lip tars I own and I'll share my opinion, where I got them, and how you can get them.
Hush: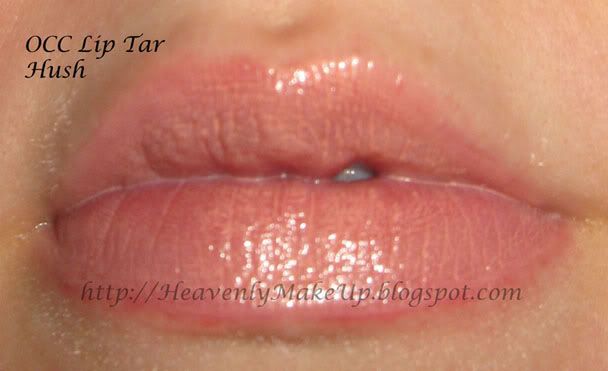 Hush is a pale pinky colour, that looks rather nude on me. I usually use this one to tone down a brighter shade, or I'll wear it over a bright liner to mute it slightly.
Grandma: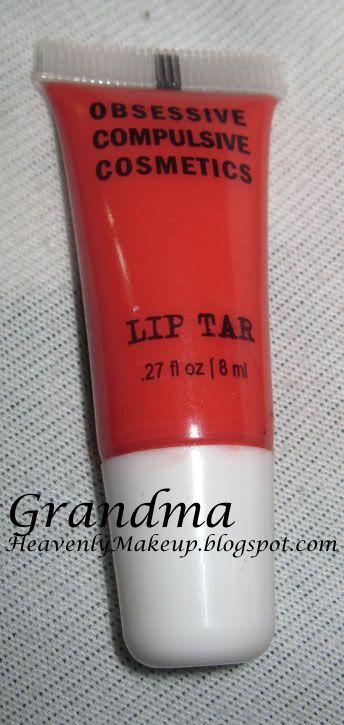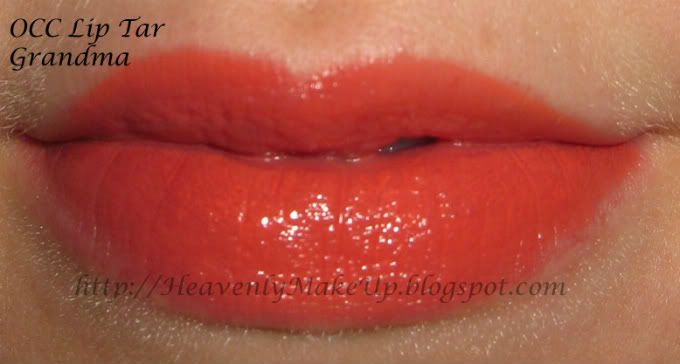 Grandma is a coral colour, that mixes really well with Hush. I love this colour, and amp it up with an orange lip liner if I want something a little more crazy.
Anime: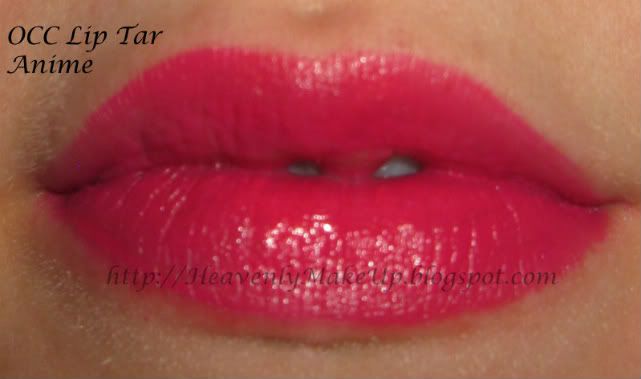 Anime is a bright pink and one of my faves. I rock it alone, or over a fuchsia lip liner to give it a more purple look.
NSFW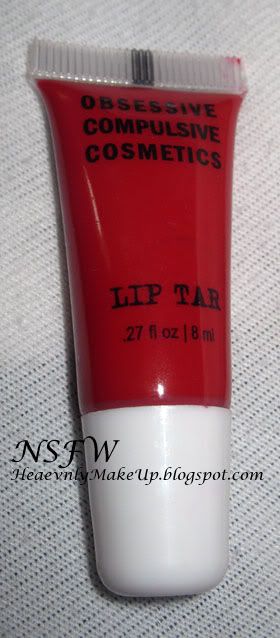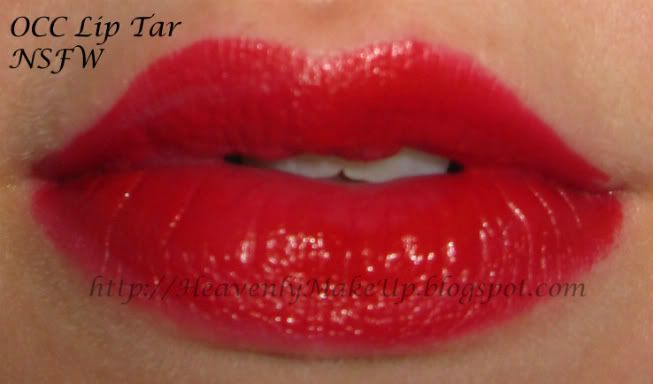 NSFW, despite the name, is something I wear to work often. You really want to wear a lip liner with this one though, as it bleeds badly. It's a bold rich red.
I love this product and think it's a must-have for any lipstick lover!
They are a thick liquid lipstick. They come in a lip gloss type package but DON'T apply them like a lip gloss. You'll end up with a colourfull mess all over your face. I use a very very very very small amount on a lip brush and really work it into my lips. I also like to apply a lip balm or conditioner a few mins before to avoid the dry crackly look.
They are a peppermint oil based product and smell wonderful, and tingle just a little bit.
They start off slightly sticky (as seen in Anime's swatch), but dry to a very matte finish.
I got mine at IMATS a couple years ago, for $10 each. They're available online at
occmakeup.com
along with all their other products. They make all sorts of things, but I haven't tried anything else. I really want to get more of the reds and pinks. I'm in a bit of a lip product craze right now. I can't seem to get enough!
**Disclaimer**
All products mentioned were purchased with my own money. All comments made above are mine, with no outside influence. All photos are mine unless otherwise noted, all images not taken by me (HMU watermark) show a reference source, all rights reserved to those who own them. All links are non-affiliate links, so click away! I have no affiliation with OCC or any other companies mentioned.