Or maybe not...
Inspiration is everywhere!
**MAC Eyeshadows in Juxt, Wondergrass, Swimming and Humid. OPI polish in Green-wich Village, Arizona Green Tea, Urban Decay 24/7 liner in Covet, Pure Luxe Mineral Eyeshadow in Sour Apple, & a Kiwi!**
I love green. Green tea, green clothes, green eye makeup! I think the green really makes hazel eyes and my blue eyes just pop! Here's a quick tutorial that will hopefully bring you the luck 'o the Irish. St Patty's day is just a couple weeks away!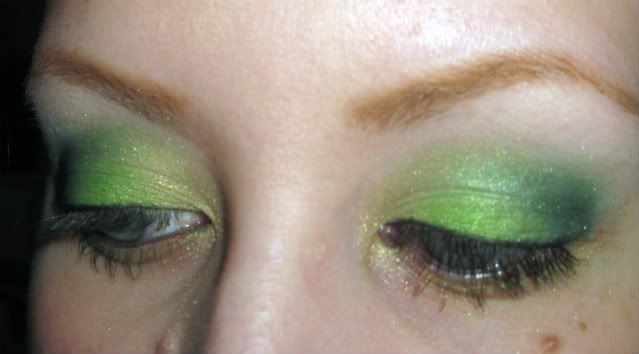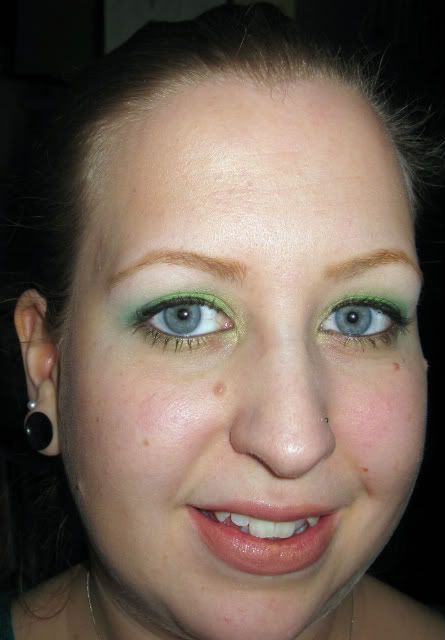 Products used:
Too Face Shadow Insurance
NYX Jumbo Pencil Milk
Ben Nye Chartruse
Ben Nye Jade
MAC Juxt
MAC Vanilla
MAC Eyeliner Smolder
Maybelline Falsies Mascara
Ben Nye Gold
MAC Myth Lipstick
MAC Gold Rebel Lip Glass