This Thursday I took advantage of the Make Up For Ever Pro Seminar being held here in Vancouver. They had a guest speaker of Stan Edwards. He did a demo and talked about HD products, and how the term "HD" effects make up artists these days. I enjoyed it.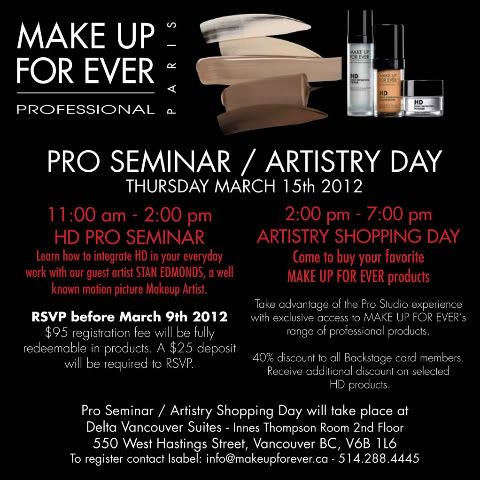 IMG I received by email from Make Up For Ever
He touched on the things like HD cameras and how there's basically less room for error now that we see almost everything in at least 1080p.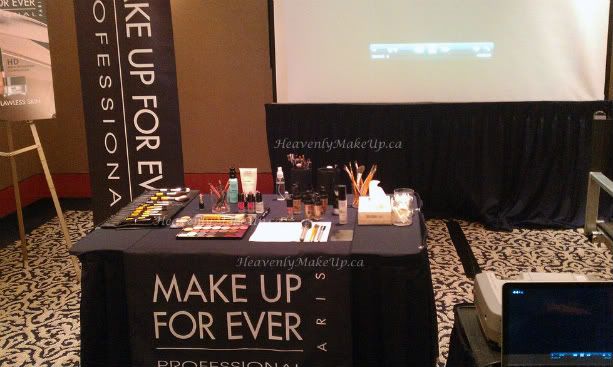 Oh yeah, they also sold pro only, and retail products at the backstage card member discount of 40% off! So I picked some things up.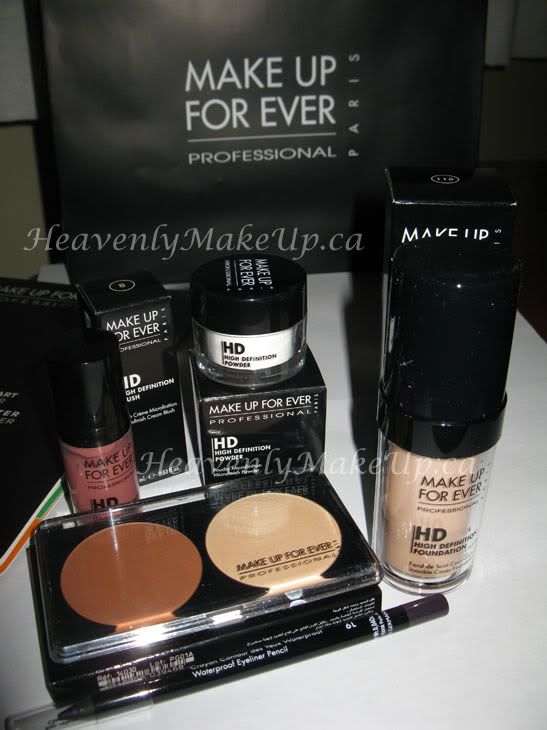 I got more HD powder (I love this stuff, 100% silica finishing powder)
HD creme blush in #8, it's a rosey colour, I think it will work for many skin tones.
HD Foundation in my 115
Powder Sculpting kit in #2.
and Aqua Eyes in 6L, a rich plum shade
I love MUFE products, they are a staple brand in my make up collection.
They said they will continue to do seminars like this once a year, as well as having a table at IMATS.
**Disclaimer**
All products mentioned were purchased with my own money. All comments made above are mine, with no outside influence. All photos are mine unless otherwise noted, all images not taken by me (HMU watermark) show a reference source, all rights reserved to those who own them. All links are non-affiliate links, so click away! I have no affiliation with Make Up For Ever or any other companies mentioned.