I'm always on the look out for inexpensive, an effective skin care. As much as I'd love to load up my bathroom with expensive creams, scrubs and washes, hit the spa every month for micro-dermabrasion and chemical peels to prevent the signs of aging, I just can't. I don't think that many people these days really can. Between life, and budget I'm going to have to improvise.
I picked up this gem for about $8 at Shoppers Drug Mart. I had a coupon a while back that expired, and I wish I had used it back then (from save.ca).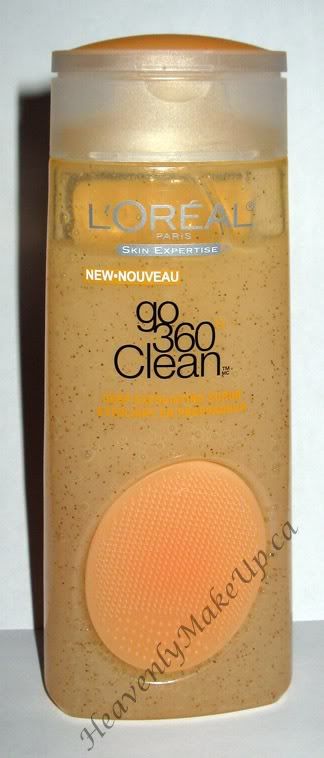 They say
"Gently exfoliates dull, dead skin cells and unclogs - pore by pore. Removes all traces of oil, dirt, and make up. Pores look visibly smaller."
Now I have oily skin and I don't expect some miracle product to make my pores look smaller. That's the catch though. They say "visibly smaller". When your pores are clean, they're harder to see, therefore visibly smaller. This works for me. Pores are my skin, I can't change the size and shape of them.
This scrub is unique to me because it comes with a "scrublet", as they call it. It's a rubbery scrubbing tool, with soft bristles. The wash itself also has a grit to it, with what I'm sure they would call micro beads or something similar.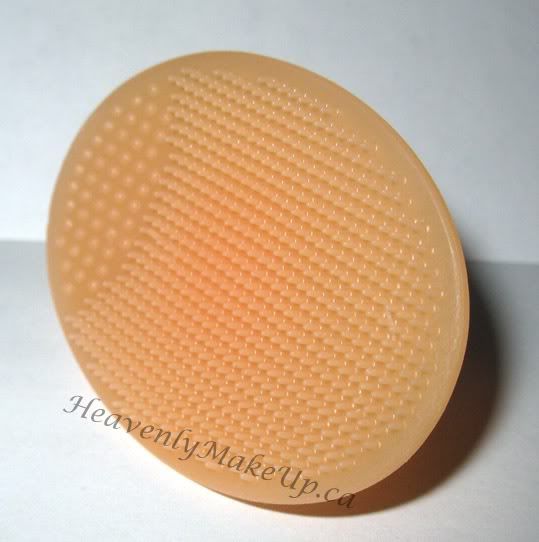 This is what's called a mechanical exfoliant. Where physical beads or a tool are used to remove the dead skin. As opposed to a chemical exfoliant, containing ingredients such as AHA and BHA which chemically break down the dead skin to remove it. I like both types, but I tend to gravitate towards a mechanical exfoliant, I feel like it's actually doing more, when really they both do the same thing. It's suggested as we age to go for a chemical exfoliant, as your skin can loose elasticity as you age, and pulling and tugging on your skin can cause more damage.
This product has your typical L'Oreal scent. I don't know what they put in all their face scrubs and shampoos but they all smell the same to me. It's not unpleasant, but it's not fruity or anything like that. I LOVE LOVE LOVE the scrublet. It fits into the bottle and is really easy to hold onto with wet hands. It has a little suction cup on the back so if you wanted to stick it to the mirror or somewhere else it would stay. I like to stick it to the side of the sink while I rinse my face, then I know it isn't running away on me, and won't fall onto the floor, or worse, behind the toilet!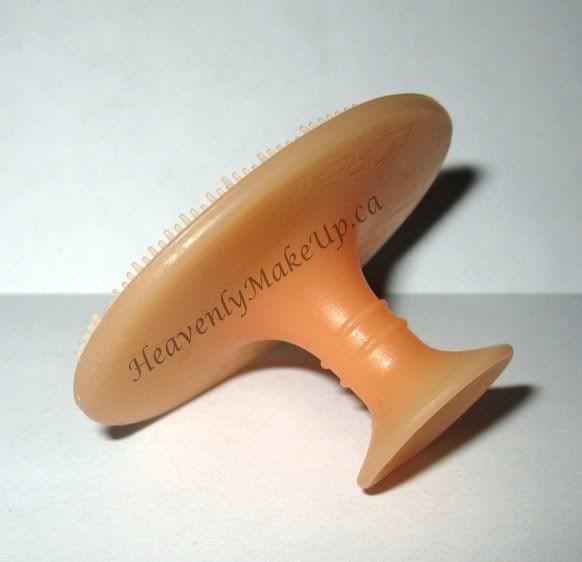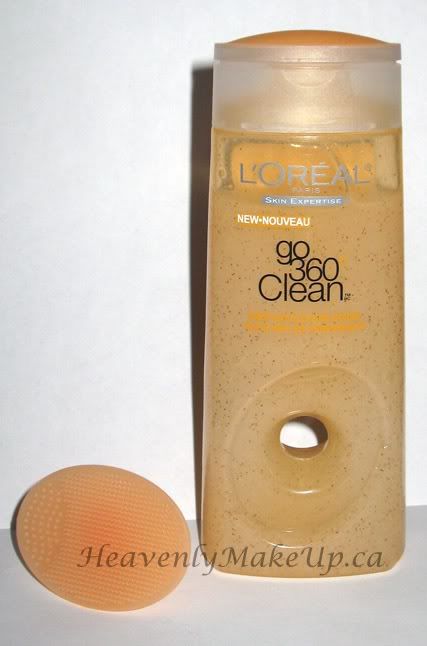 They make a variety of this product, with different cleansing properties. I think I will be picking up more in the future. The price fits and I feel like my skin is getting really clean. Be sure to moisturize after using this sucker, it really leaves your skin open and ready for creams, lotions and serums!
**Disclaimer**
All products mentioned were purchased with my own money. All comments made above are mine, with no outside influence. All photos are mine unless otherwise noted, all images not taken by me (HMU watermark) show a reference source, all rights reserved to those who own them. All links are non-affiliate links, so click away! I have no affiliation with any companies mentioned.